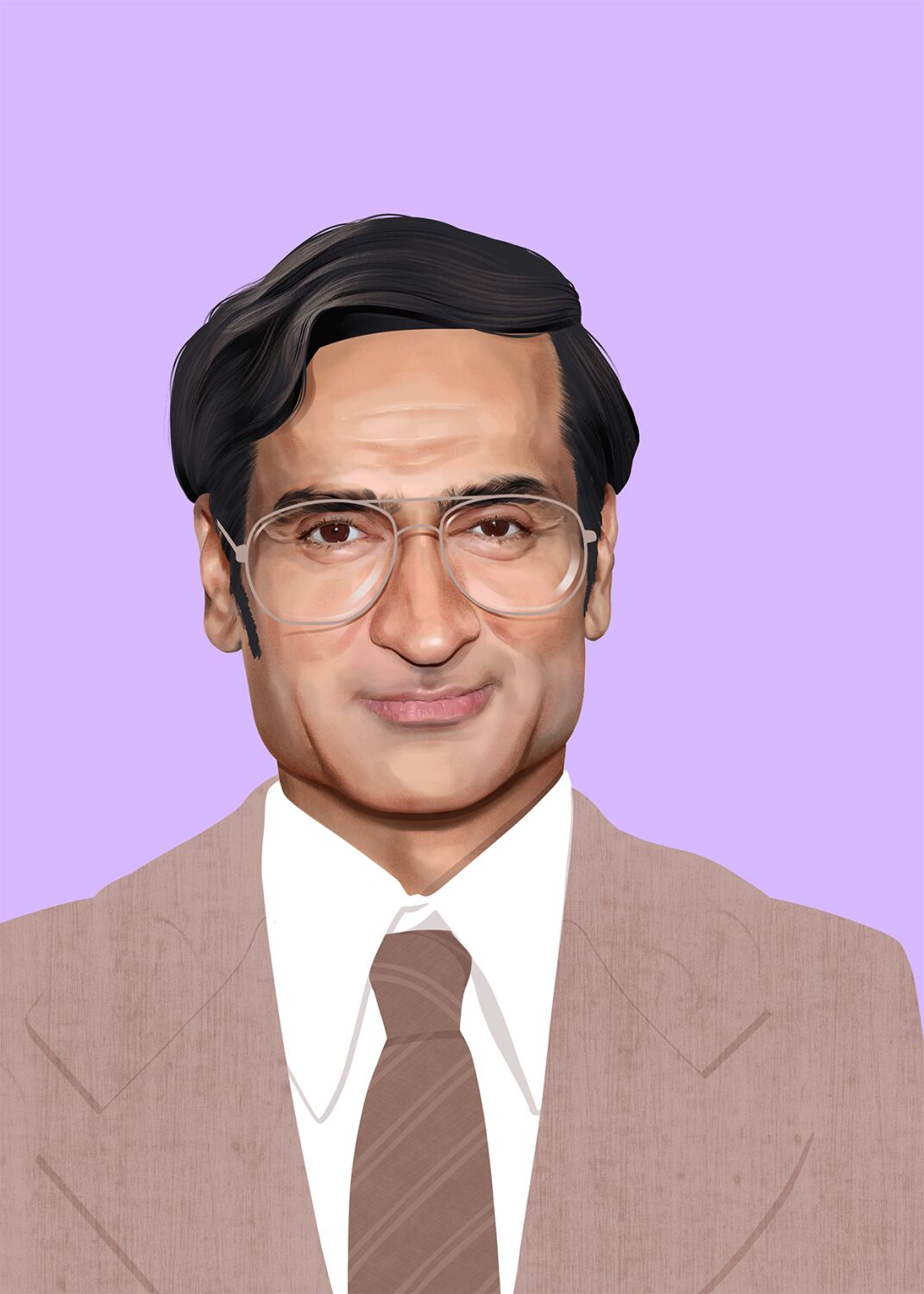 His Emmy-nominated lead performance as real-life strip club impresario turned killer Steve Banerjee in the Hulu limited series "Welcome to Chippendales" adds to the range stand-up comic-actor-writer-producer Kumail Nanjiani already has displayed in front of cameras and behind the scenes in Hollywood.
6
From 2014-19, Nanjiani mostly sat behind a screen in portraying a dry-witted coder on the HBO comedy "Silicon Valley."
1
With his wife, Emily V. Gordon, Nanjiani shared an original screenplay Academy Award nomination for "The Big Sick," a semiautobiographical 2017 film in which he played a version of himself.
2
Nanjiani's "Chippendales" Emmy nomination is his second. In 2019, he was nominated for guest actor in a drama for his performance as a stand-up in the "Twilight Zone" reboot.
16
Nanjiani and Gordon are executive producers of "Little America," a BAFTA-nominated Apple TV+ anthology series highlighting the immigrant experience. Two eight-episode seasons have streamed so far.
3
Alongside Issa Rae, his co-star in the 2020 Netflix romantic comedy "The Lovebirds," and film director Gina Prince-Bythewood, Nanjiani is a mentor on Max's revived, 2023 "Project Greenlight" series.
2021
Nanjiani, who is Pakistani American, played the first South Asian hero in a Marvel film, in "Eternals." His performance drew less fanfare than his physical transformation into "jacked" status in preparation for the role.
2022
Nanjiani kept his physique under wraps in his breakthrough dramatic role in "Chippendales." Amid the barely clothed, gyrating bodies on screen, it's Nanjiani's suit-wearing Banerjee who mesmerized, in his stillness, awkwardness and slow-burning resentment.