"We recommend that you get an abortion."
That was the advice Tasha Kann received from doctors in Michigan shortly after she learned that she had brain cancer in 2022.
The young mother, who was 20 weeks pregnant with her second child, had just been diagnosed with anaplastic astrocytoma grade III, a rare and aggressive malignant tumor. Her doctors urged her to end her pregnancy so that she could receive chemotherapy and radiation.
"I told them absolutely not," Kann shared with Fox News Digital in an interview. 
CANCER AFTER 9/11: NEW JERSEY MAN BEATS MULTIPLE MYELOMA YEARS AFTER ATTACK, VOWS HE'LL 'FIGHT TO LIVE'
Kann went on to give birth to a healthy baby girl.
More than a year after her diagnosis — defying the doctors' predictions — she is still alive.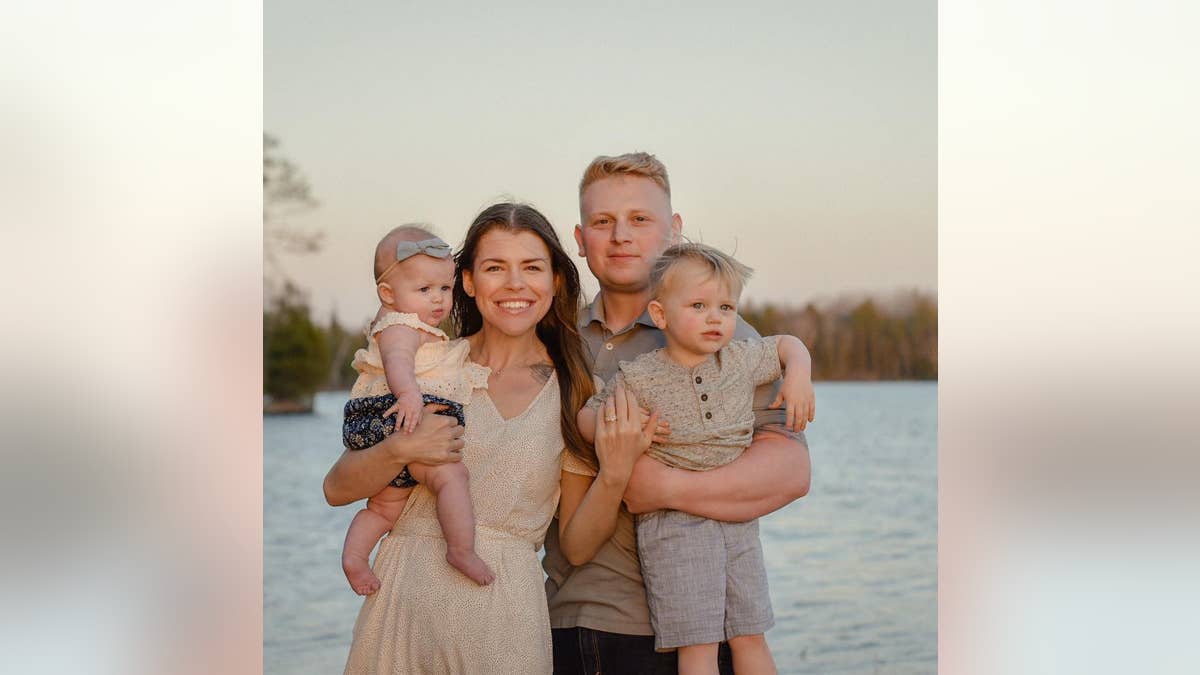 The start of the battle
Kann's cancer battle began in 2021, with what she thought was a migraine.
As she was lying in bed waiting for the headache to pass, she started to feel tingling in her arms and legs, and was suddenly unable to move or stand. 
Assuming she was having a stroke, Kann yelled for help and managed to call 911.
At the hospital, a CT scan revealed a large brain mass.
"I was a little scared, but I never lost hope," Kann said of her diagnosis. "I knew I had to be strong for my baby."
Kann said she still vividly recalls the moment that a group of three doctors entered her hospital room and stood at the foot of her bed. 
"They all looked at me and told me my best chances of survival would be to get an abortion and start treatment immediately — which might give me five to eight years of survival," she told Fox News Digital.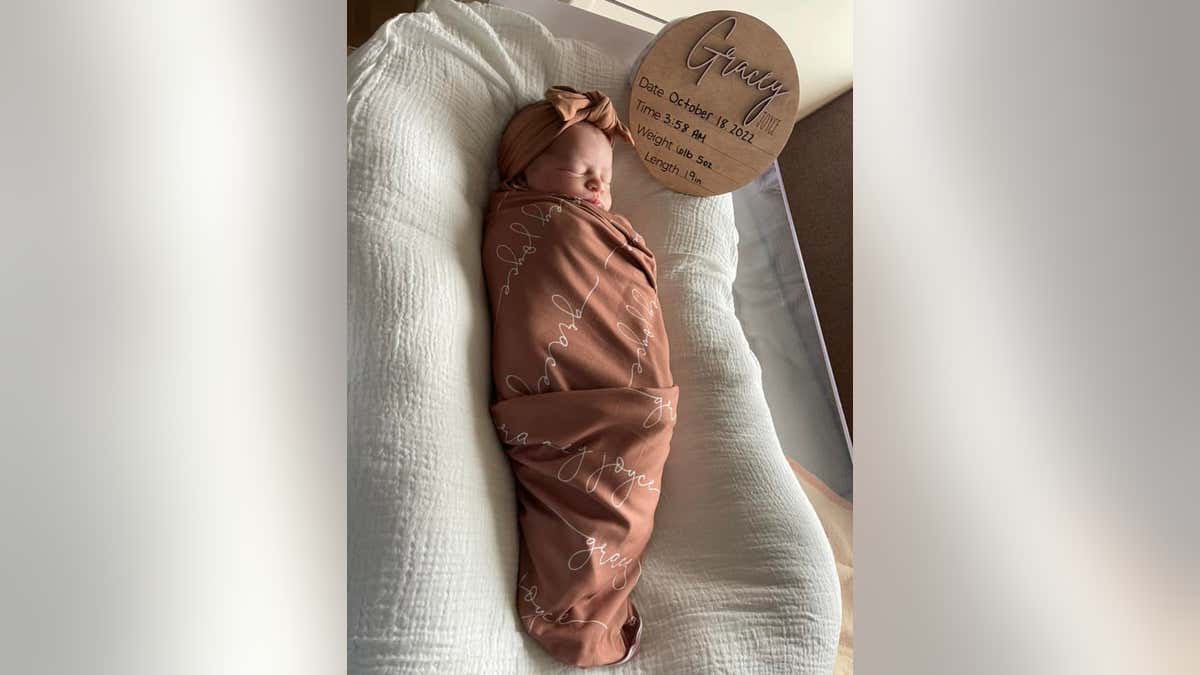 When making the decision about her care, Kann said her faith was the biggest factor.
"Aborting my baby was never an option to me because it goes against God's will," she said. 
"I had many deep conversations with Jesus that week in the hospital, and knew that if I held onto the Lord and his promises, he would keep my baby safe."
Kann said she was determined to keep her baby alive and deliver her safely — after that, she would worry about saving herself.
"Aborting my baby was never an option to me because it goes against God's will."
Even as her scans remained stable for the remainder of her pregnancy, Kann said she was "disgusted" that the doctors continued to recommend an abortion.
"If the cancer was already as bad as they said, killing my baby wouldn't have saved me anyway," she noted.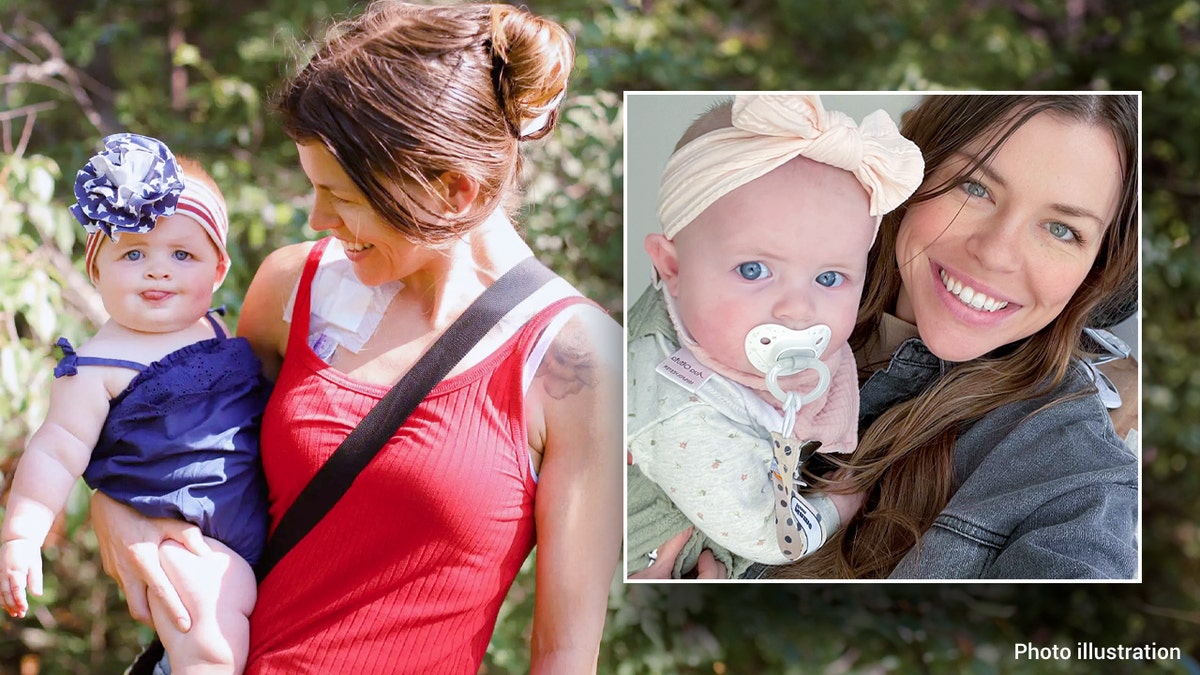 In her work as a hospice nurse, Kann said she saw firsthand the toll that chemotherapy and radiation took on many patients — and she pointed out that "it doesn't always work."
"I knew it would be a 'no' for me," she said. I decided to go home and do my own research and figure it out, while keeping my baby alive.
Dr. Kecia Gaither, director of perinatal services and maternal-fetal medicine at NYC Health + Hospitals/Lincoln in the Bronx, noted that chemotherapy generally can be given depending on the type of cancer, location, grade and stage of the pregnancy. 
MARCH FOR LIFE 2023 REFLECTS RENEWED EFFORT TO WIPE OUT ABORTION STATE BY STATE: FAITH LEADERS WEIGH IN
"However, chemo is generally not given in the latter third trimester, as it may cause dangerously low hematologic parameters in both mother and baby, thus increasing bleeding and hemostasis abnormalities for the maternal-fetal dyad (mother and baby)," she told Fox News Digital.
(Gaither was not involved in Kann's treatment.)
"Pregnancy termination in a woman with a central nervous system malignancy may necessarily be a choice pending the clinical situation," the doctor added.
Choosing life
After receiving her diagnosis, Kann immediately began researching holistic approaches to fighting her cancer, including making dietary changes, getting exercise and taking supplements. 
She mainly sticks to a Keto-like diet, she said, and tries to incorporate light physical activity every day.
Kann's second baby — a healthy girl named Gracey — was born in Oct. 2022, joining her 2-year-old son, Deklan.
MORE YOUNGER PEOPLE ARE RECEIVING CANCER DIAGNOSES, STUDY FINDS — ESPECIALLY THIS TYPE
At the time of her baby's birth, according to the doctors' predictions, Kann theoretically had around eight months left to live.
"Every single day, I look at my beautiful baby and think about how easy it was for them to tell me to abort — like she was nothing," Kann told Fox News Digital.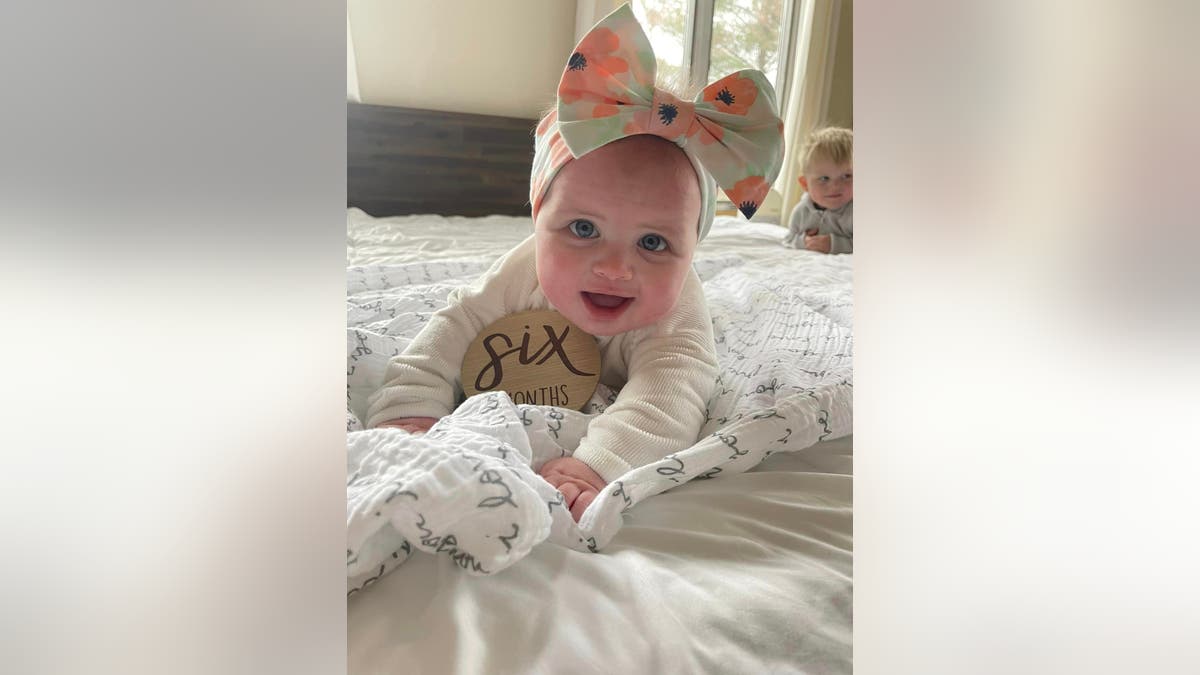 "If I had listened — like most patients do, because they trust their doctors and don't do their own research — my baby wouldn't be here," she said. "It's a miracle from God that we are both here."
She added, "I'm grateful my dad raised me to have enough confidence in myself and put all my trust into Jesus. That's what I did and He delivered."
Devastating setback
This past summer, the Kann family was dealt a crushing blow with the news that the cancer had spread. 
It is now classified as Gliomatosis Cerebri, which is a highly aggressive tumor that affects the central nervous system and lobes of the brain. 
Treatment options for this type of cancer are limited. 
Kann has maintained her decision to not receive chemotherapy or radiation, instead seeking out alternative immunotherapy at the Burzynski Clinic in Houston, Texas.
"I will continue to follow and pray, give thanks and worship, as long as I'm living — especially when the doctors said I shouldn't be."
After visiting the clinic in person, Kann had a port installed in her chest so she can administer the immunotherapy treatments at home in Michigan. 
Around the clock, she gets 12-minute infusions every four hours.
"As of now, we cannot find an oncologist in Michigan who will work with us and the Burzynski Clinic, so we will most likely have to go back to Texas every couple of weeks," Kann said. "Meanwhile, we are continuing scans in Michigan."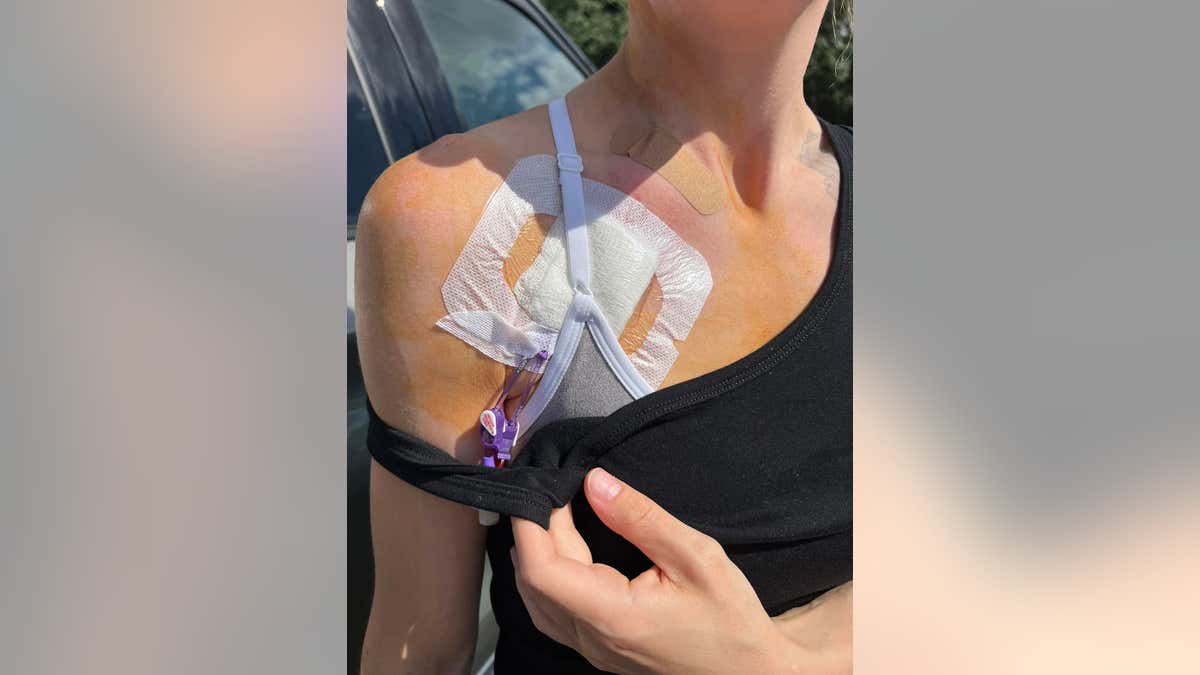 The immunotherapy treatments are $17,000 per month. For the recommended 12 months of treatment, the total cost will exceed $200,000.
Because it's considered experimental therapy that is not FDA-approved, insurance does not cover any of the expense.
Our community has been a huge help, putting on fundraisers to help raise money for care," Kann said. 
Her family members have also set up a Go Fund Me, which has so far raised more than $92,000.
ASK AN EXPERT: 'SHOULD I EXERCISE DURING MY CANCER TREATMENT?'
The Police Officer's Association of Michigan has also called for donations, as Kann's husband has served in law enforcement for a decade — both as a deputy and as a state trooper. 
Dr. Marc Siegel, clinical professor of medicine at NYU Langone Medical Center and a Fox News medical contributor, noted that alternative therapies can be an "important consideration" for cancer that is inoperable or not responsive to standard treatments.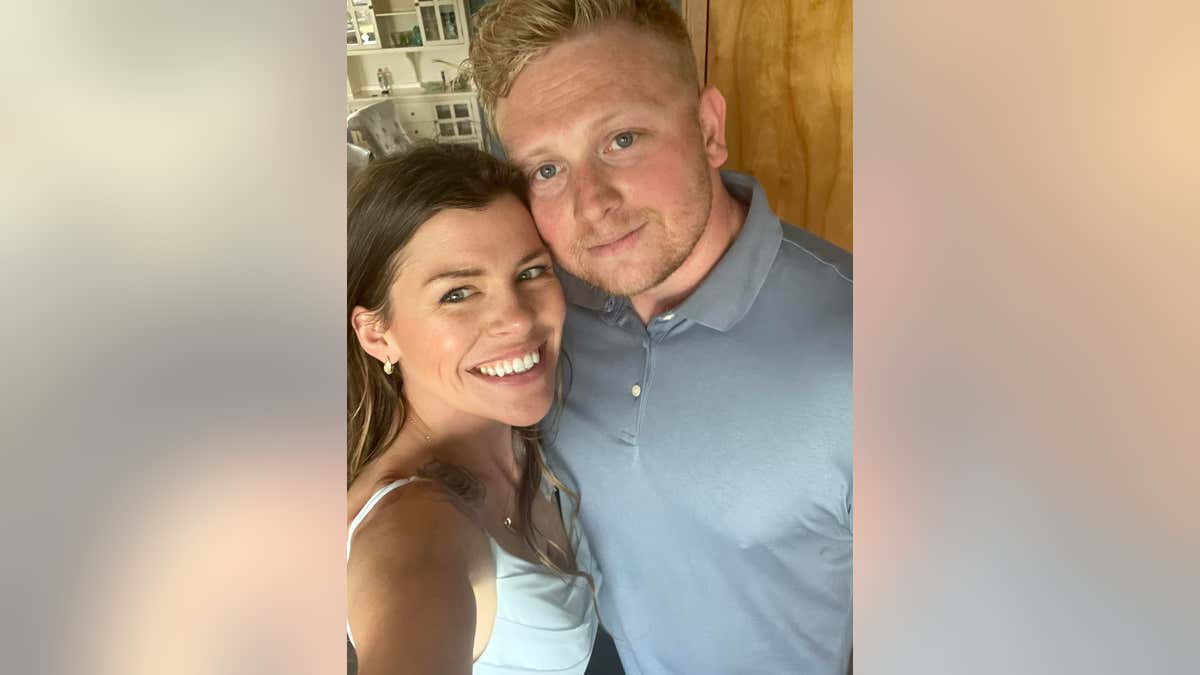 "Sometimes the latest treatments are not yet FDA-approved, and can and should be sought out under compassionate use with special approval," he told Fox News Digital. 
"On top of this, there are times when alternative approaches that are not on traditional medicine's radar may be useful, but I am wary of using them as first options," he added.
'Walking by faith'
These days, Kann said she is "walking by faith," focusing on raising her two young children.
"The doctors told me I had a prognosis of 12 months, but I beat that in June 2023," Kann said. "Every time I talk to them, they make it seem like I'm going to die any day, but I'm still able to live a semi-normal life — walking, eating, talking — while having cancer in my central nervous system."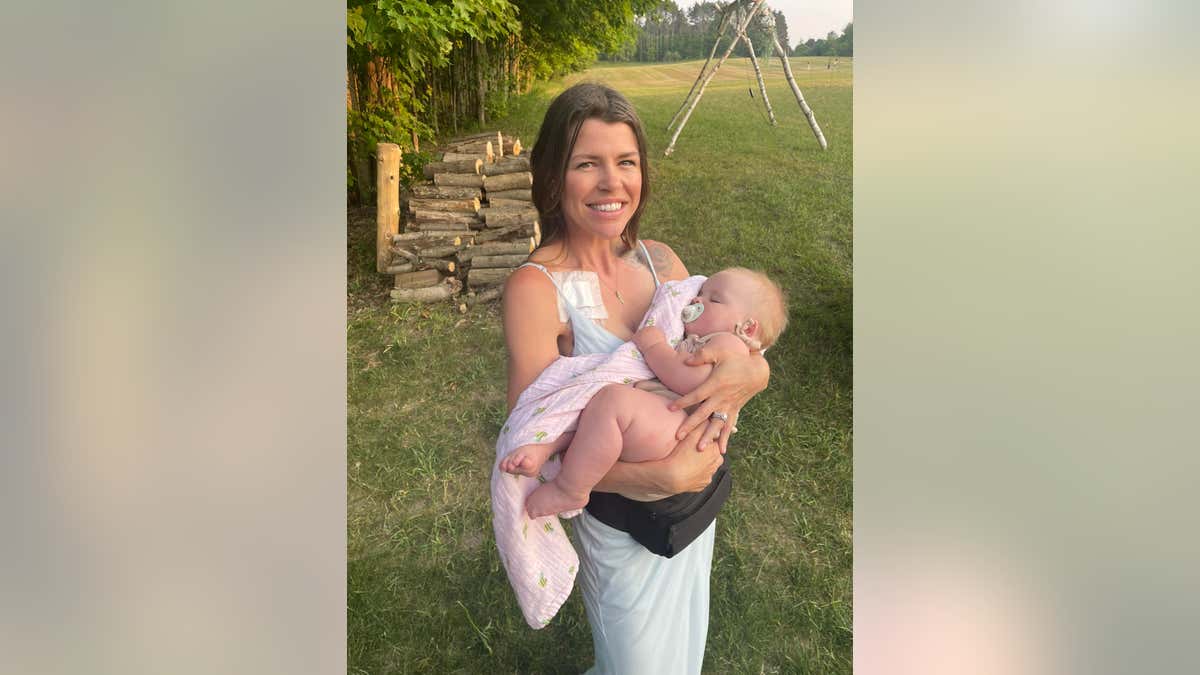 Although Kann said she feels "normal" a lot of the time, each day is different. Her main complaints are fatigue and weakness. She has had some small seizure activity, periodic vision issues and facial numbness.
"The oncologist said she doesn't know how it's possible I'm still alive," Kann said. "How can there be any other answer than our Lord and Savior Jesus Christ?"
"I'm still able to live a semi-normal life — walking, eating, talking — while having cancer in my central nervous system."
"I will continue to follow and pray, give thanks and worship, as long as I'm living — especially when the doctors said I shouldn't be," she went on.
"I'll continue to prove them wrong."
CLICK HERE TO SIGN UP FOR OUR HEALTH NEWSLETTER
Beyond the physical sickness, Kann said cancer has been mentally draining for her.
"Sometimes people see me and because I'm not going through chemo and radiation, they think I'm fine," she said. "But every day it's a battle in my mind — I have to push myself and my body. It would be much easier to stay in bed and sleep, but that won't help with healing the cancer."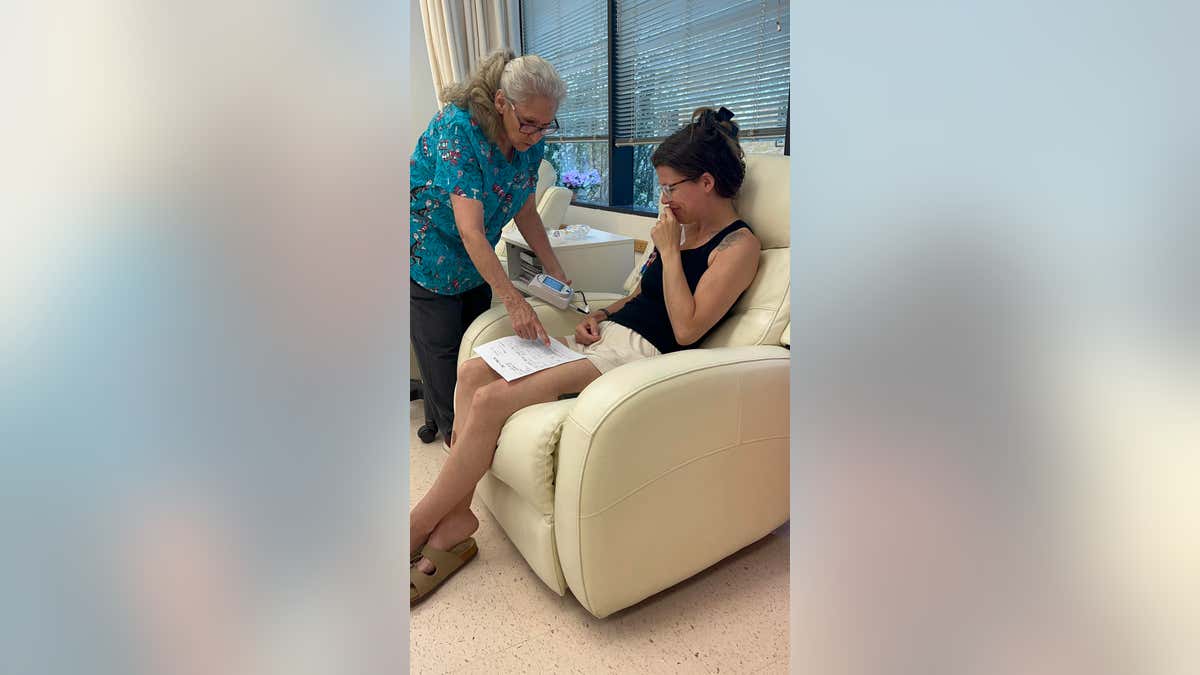 Kann credits her husband and children for giving her a daily reason to fight.
"My husband is my main support system," she said. "He's amazing, and I wouldn't be able to heal like I am without him. And the smiles and laughter of my kids help keep me strong and remind me to keep going."
CLICK HERE TO GET THE FOX NEWS APP
Kann said her hope for the future is that she will become cancer-free and be able to raise her "two beautiful babies."
She added, "The only thing I ever wanted to be in life was a mom."
Fox News Digital reached out to the Burzynski Clinic for additional comment.